Contact us today for more information or a viewing!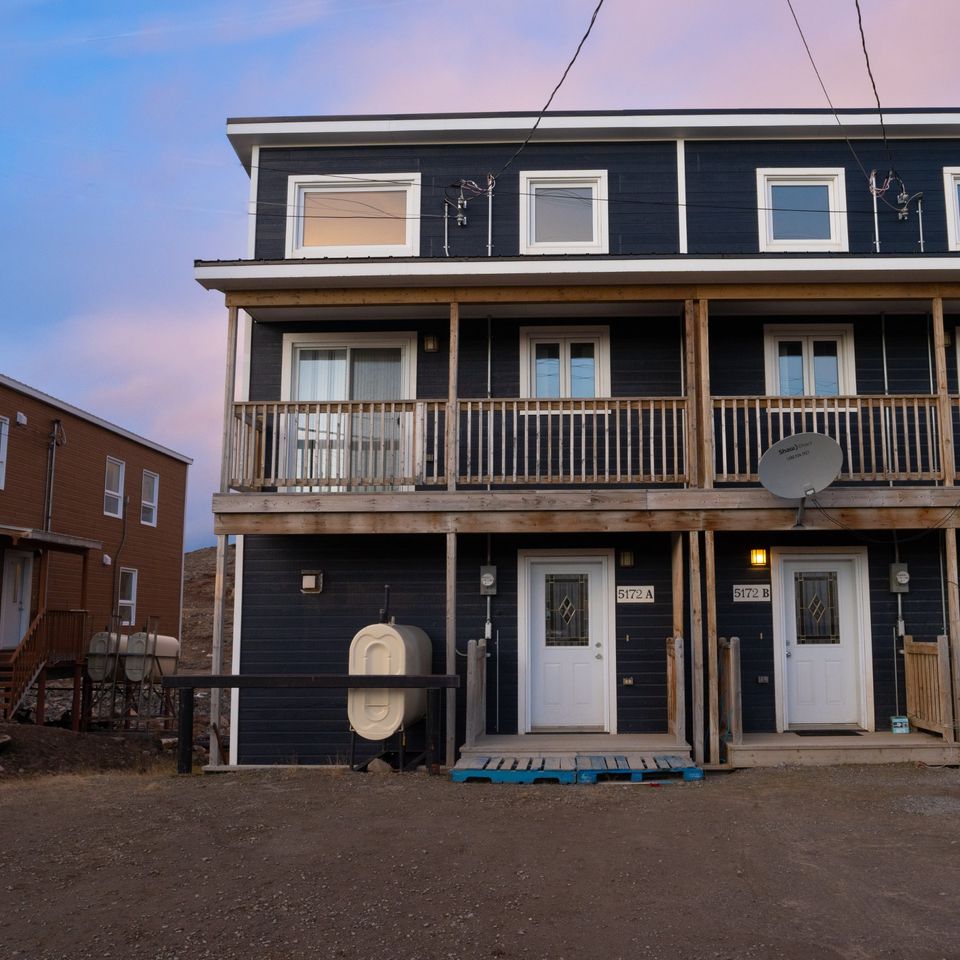 Townhouse 5172A in the Plateau (4 bed / 2 bath)
Asking price $850,000.00
Request your showing today, immediate availability!
3D visit link:
https://my.matterport.com/show/?m=CCqgQFZYW3y
This 6-unit development backs out onto unobstructed tundra with peaceful views from both rooms.
This is an end unit with 2 extra side windows as well as a 17-ft sloped ceiling on the upper level with high windows adding lots of natural light.
The upper level open design hosts a dining space, kitchen, living room (or office), and large bedroom with a walk-in closet.
The entry level hosts the second large bedroom with walk-in closet, a smaller bedroom, utility rooms, large storage areas under stairs as well as the laundry room with sealift storage.
Multiple outlets for entertainment units allow for plenty of options in living area  office layouts.
Hardwood flooring in the upstairs kitchen, living room and stairwell. Bedrooms and family rooms are carpeted. Durable vinyl flooring in the entrance, sealift  laundry room, utility room and storage area.
Total floor space: 1550 sq ft.
Land lease paid in full
No condo fees – common utility approx. 40$ / month Quality build GC North home – Nov 2012 (for reference: https://www.gcnorth.com/projects) Shed behind the unit for extra storage
History of renovation / upgrades:
2021, winter-spring. 2 new spaces created:
– ground floor new room: window wall + drywall
– upstairs new room: window walls + drywall
– hardwood flooring in kitchen and dining
– new linoleum flooring in entrance
2022, spring. all kitchen appliances updated:
– LG 6.3 cu. ft. electric oven with ProBake and EasyClean
– LG dishwasher, 46 db, 9 wash cycles
– LG 26 cu. ft. bottom mount fridge
Also to be considered:
Located in in the very quiet family friendly upper Plateau Neighborhood Lots of light throughout, on both floors: living / dining area and all rooms Backyard access to skidoo trails close to playground Large open concept main kitchen / dining area Lots of storage space in every room of the house Chest freezer Mechanical room regularly maintained by South Baffin Large deck for barbecues with west exposure for sunny afternoons and evenings (2nd floor balcony)
Superior reduction in sound transmission by exceeding the National Building Code requirements by 15%.
Fully compliant with the goals of the sustainable sub-division, including passive solar building orientation.
Energy efficient, side vented (no chimney) boiler heating system.